Movement Disorder Society (MDS) International Congress 2022 in Madrid
23 - September
Movement Disorder Society International Congress is a prestigious congress, that brings together thousands of clinicians, researchers, healthcare professionals and industry supporters interested in clinical research for the diagnosis and treatment of movement disorders.
Our partner UNIPD was at the Movement Disorder Society (MDS) International Congress last week (September 15 – 18), which took place in Madrid, Spain. There, dr. Eleonora Fiorenzato from the Department of Neuroscience at the University of Padova presented data about a new study, whose aim is to discriminate which subitems of the Montreal Cognitive Assessment (MoCA) and Mini-Mental State Examination (MMSE) –the two most used brief cognitive scales in clinical practice – are more sensitive in detecting cognitive abnormalities in Parkinson's disease (PD).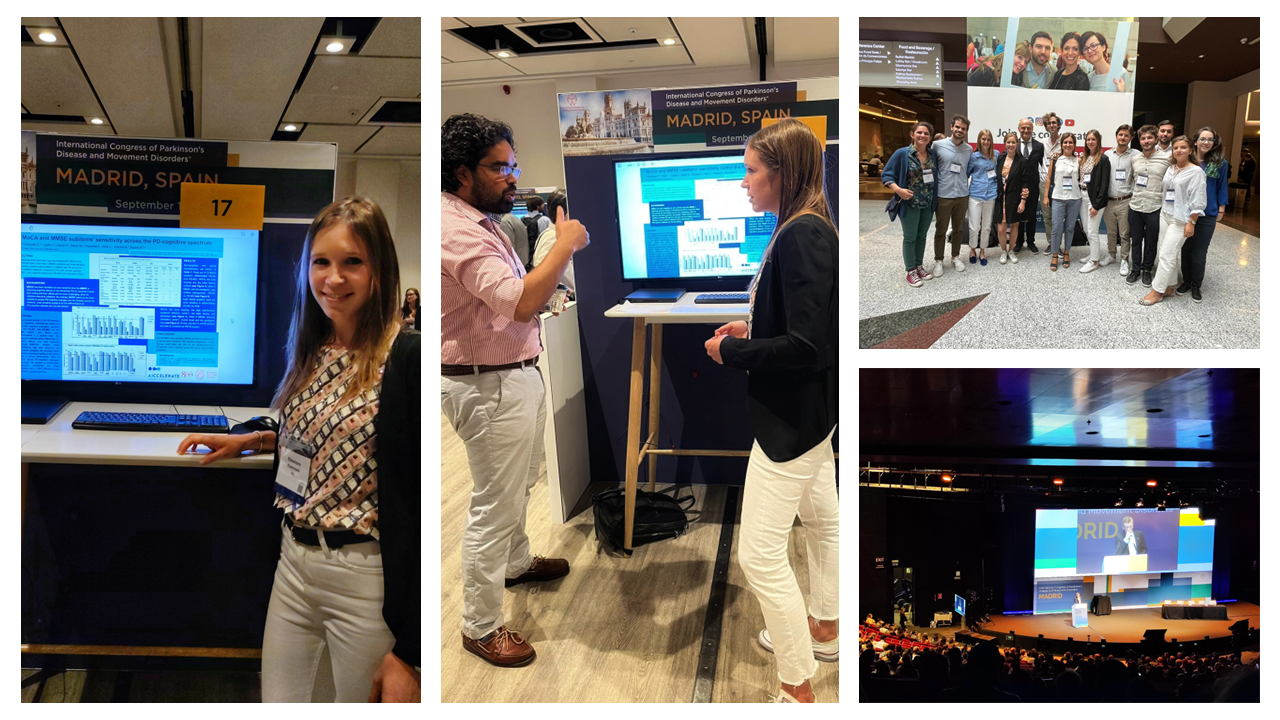 This study identifies the most sensitive MMSE and MoCA subitems for screening and monitoring PD-cognitive progression. In the context of AICCELERATE project, this is an important step toward the development of an Artificial Intelligence algorithm, which will be able to predict the transit of the disease to a more advanced stage.
The complete abstract has been published here.
AICCELERATE at the Mobile World Congress 2023
Last week we had the opportunity to showcase part of what we are doing in AICCELERATE at our partner's booth...
See more
AICCELERATE at the Smart City Expo Word Congress in Barcelona
Our partners from Nuromedia presented the AICCELERATE project during the Smart City Expo World Congress showcasing how artificial intelligence can...
See more